Keep operations continue running efficiently with tools designed to help you empower and support customers even when you can't be on-site.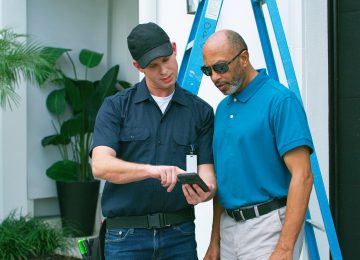 Help customers install video and Z-Wave devices themselves with the Add Device Portal. Customers can launch intuitive, step-by-step installation wizards from the Customer Website or customer app to self-install home automation and video devices. For more information, see Add Device Portal.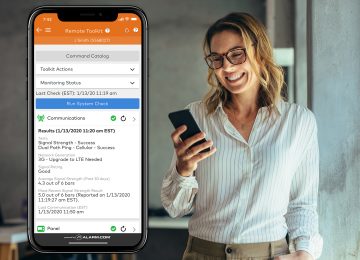 Assess a customer's situation and find the command you're looking for with Remote Toolkit.
Using the Remote Toolkit, you can: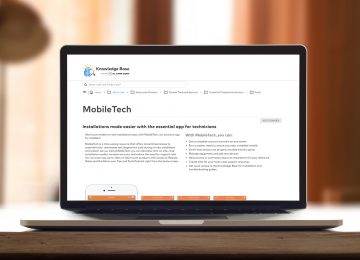 Access Knowledge Base articles and information regarding Alarm.com-compatible products with the Device Directory, accessible through Partner Portal and MobileTech. For more information, click Device Directory below.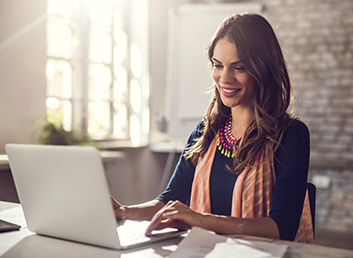 Simplify remote troubleshooting with Device Notes, which lets you save images to a customer's account from previous installs and service appointments that are available to anyone with access. For more information, click Add Device Notes on the Partner Portal or MobileTech below.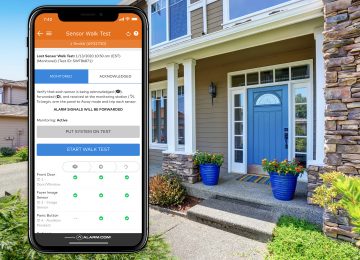 Initiate a Sensor Walk Test from the Partner Portal or the MobileTech app to determine if a panel's security sensors are properly configured and positioned. For more information, click Sensor Walk Test below.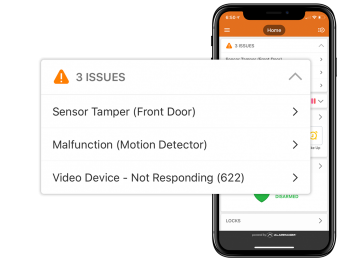 Trouble Condition Alerts & Reports
Quickly understand and resolve potentially disruptive system issues so your customers can enjoy uninterrupted service with Trouble Condition Alerts and Reports. Check the full list of Trouble Condition documentation for helpful tips on resolving specific issues.
Customer Connections
Customer Connections provides a straightforward, highly efficient way of staying connected with your customers and highlighting the products and services you offer. Customer Connections messages encourage your customers to adopt best practices and send referrals your way.
Customer Connections is broken down into 3 main campaigns designed to engage and upsell your customers while generating new business. Watch this course on the Academy Online to learn more!
Engagement
Includes messaging to welcome, verify emails, re-engage, troubleshoot, educate and show appreciation to current customers
Upsell
Targets customers with email and in-app messaging to promote services you offer that the customer can add to their system, all at pricing that you determine
Refer-a-Friend
Allows customers to refer their friends via the app, email or website, and gives you the power to offer promotions for both the customer and the referral
LTE Upgrade
Target non-LTE customers with a series of communications via email and in-app messaging. Customers are asked to schedule LTE upgrade appointments which provide cross-sell opportunities.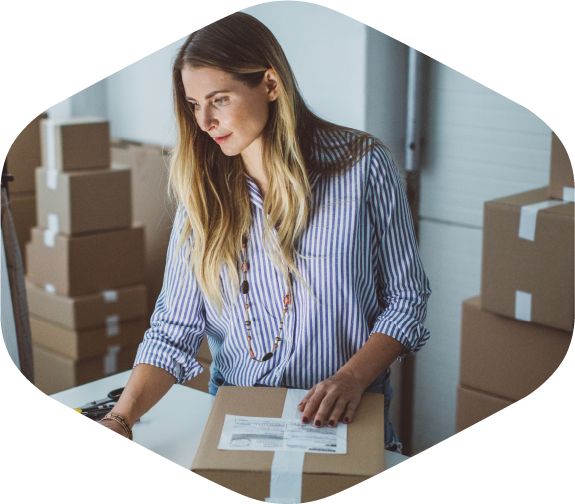 To learn more about Customer Connections and turn on these campaigns for your company, log in to the Partner Portal. For questions, reach out to your designated Partner Marketing Representative or email partnermarketing@alarm.com.
Log into Partner Portal
Get access to even more personalized resources, on-demand trainings and professional support.